Voniko Ultra Alkaline Batteries have 6-9 times the power of ordinary carbon batteries, and contain no lead. Our batteries have a patented double-barrier leak protection, and are also mercury and cadmium free so they are environmentally safe.
6-9 Times the Power of Ordinary Carbon Batteries

Works in Extreme Temperatures

Patented Double-Barrier Leak Protection

7-year shelf life for 9-Volt batteries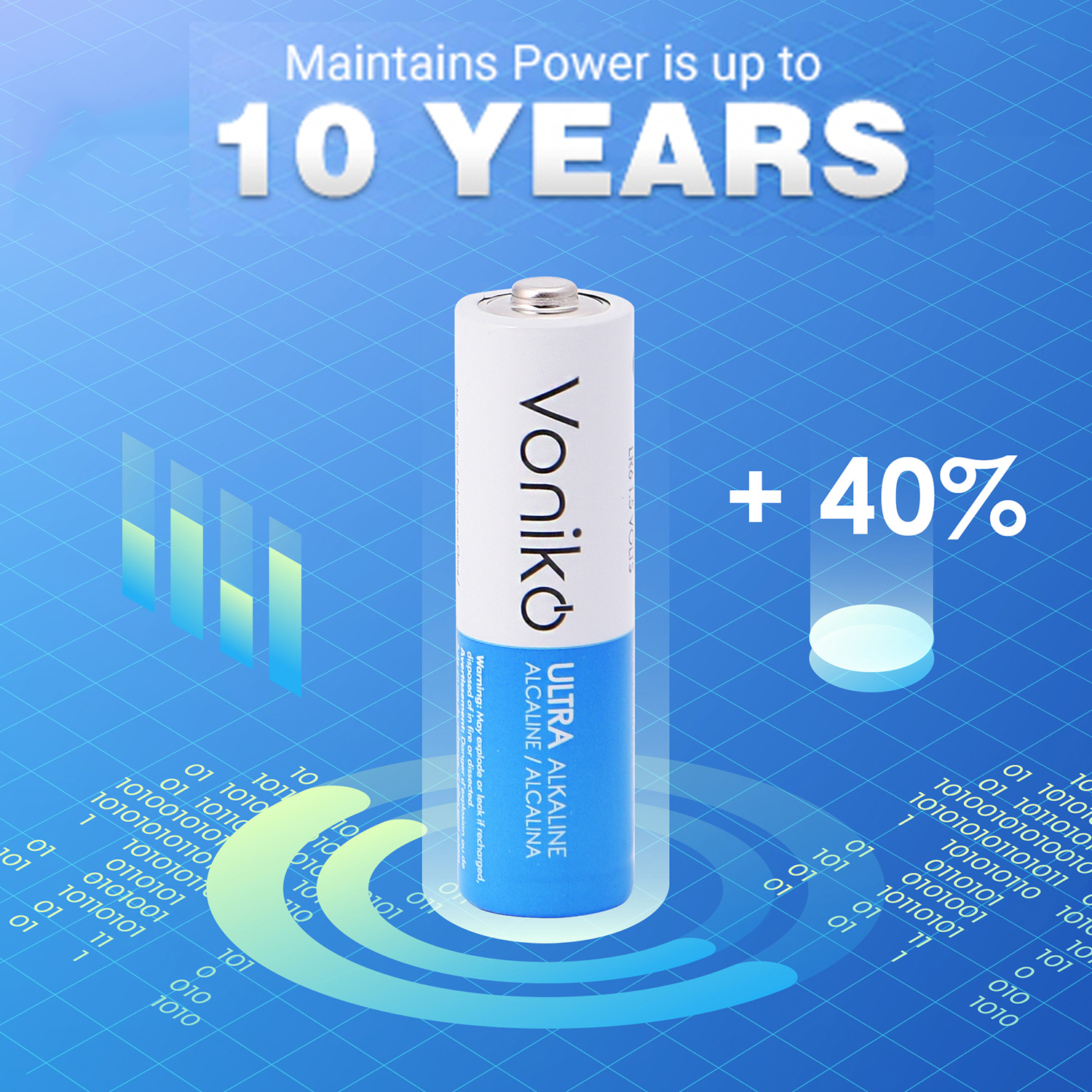 KEY FEATURES
Voniko Ultra Alkaline Batteries are made from the highest quality materials available today. Every battery we make goes through rigorous testing to assure you will get the highest quality product every time! At Voniko, our quality standards are so high, our defect rate is less than 5 batteries per million.
ENVIRONMENTALLY SAFE
Mercury & Cadmiun Free
Anit-Leakage
Lead Free
VONIKO ULTRA ALKALINE BATTERIES
"POWER THAT GOES WITH YOU"